Meet the Founder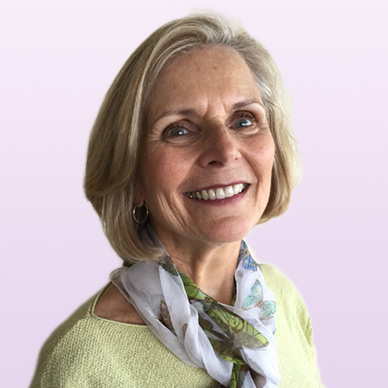 "The Wellness Source is a place where miraculous changes can take place. On one level it is an office space, an address on Michigan Avenue. On a more profound level, it is that place within you, where the true source of wellness waits to be tapped. Everyone deserves to find his or her true self. When we expose the old, self-limiting beliefs that tie us to the past, the path to fulfillment becomes clear."
- Founder, Arlene Englander, NBCCH, MSW, LCSW
An experienced and recognized psycho-therapist, Arlene Englander added hypnosis to her practice after recognizing its acceptance by the National Institutes of Health and endorsements by experts in behavioral medicine, psychiatry, neuroscience and cognitive-behavioral therapy. She has a Masters Degree in Social Work from Loyola University and is a Licensed Clinical Social Worker in Illinois.
A National Board Certified Clinical Hypnotherapist, Arlene has trained at the world-famous Wellness Institute in Issaquah, Washington, specializing in Heart-Centered Hypno-behavioral therapy, a proven intervention for the treatment of phobias, addictions and psycho-formative ailments. She has completed Levels 1 and 2 of EMDR training, a treatment especially helpful to heal Post Traumatic Stress Disorder, and has trained as a Psych-K practitioner, a technology that quickly reprograms limiting beliefs.
To further complete her skills in Mind/Body modalities Arlene has completed training as a certified Kundalini Yoga teacher.
She is the co-author of "The In-sourcing Handbook: Where and How to Find the Happiness You Deserve" and "Living with Love and Light." Both books are available on Amazon.com/books.